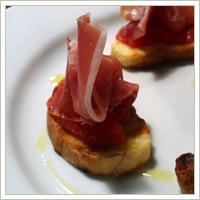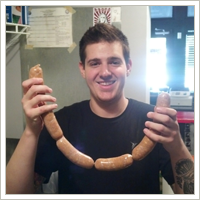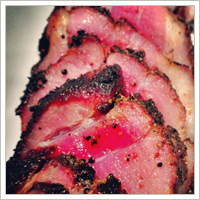 10.17.2019 - New Menu!
NEW MENU IS OUT! Chef Kevan Kimball has hit it out of the park with this new menu release. He has decided to showcase some really classic Spanish dishes. We hope you enjoy it as much as we do!
01.31.2015 - New Menu!
Our new menu is out! Sous Chef Brian and I worked on this menu for the last 4 months. We wanted something that really represented who we are and what we do, as well as how far Jacksonville has come in the culinary field. We hope you enjoy it as much as we do!
04.19.2014 - Late Thanks to One Spark!
Just wanted to take a quick moment to thank the One Spark crowd! Although we never have the manpower or means to participate, we are always embraced by the visiting one spark masses, so thank you tons!
12.04.2013 - Finally! The new website...
Yes, I know... it has been forever since the website was updated. As the Chef of this little bistro, I have many responsibilities. As if the day to day tasks are not enough, I am also a web and graphics designer. I took it upon myself to create and maintain this website from day one. It is something I love to do, but finding the time is not always the easiest thing. With all of the changes in staff, menu, and a new Saturday brunch service, I had to find the time. So here it is!
11.22.2013 - Bringing back BRUNCH!
When 13 Gypsies first opened, we offered a really unique Sunday brunch that was very popular. At that time we were cooking six days a week, and the seventh day we were shopping for ingredients. Kitchen staff was working seven days a week and it became too much. We had to take a step back and rest at some point. We now have decided to give you another unique brunch menu for Saturday afternoon, and we get to rest on Sunday! We hope you enjoy it!
11.01.2013 - Working hard...
Lots of new things coming! The kitchen staff is pushing harder than ever to bring you fresh traditional plates. Stay tuned for all the exciting things in the works!