Guy with the 13G Crew! (Mom, Chef, Guy, The Kid, Tab)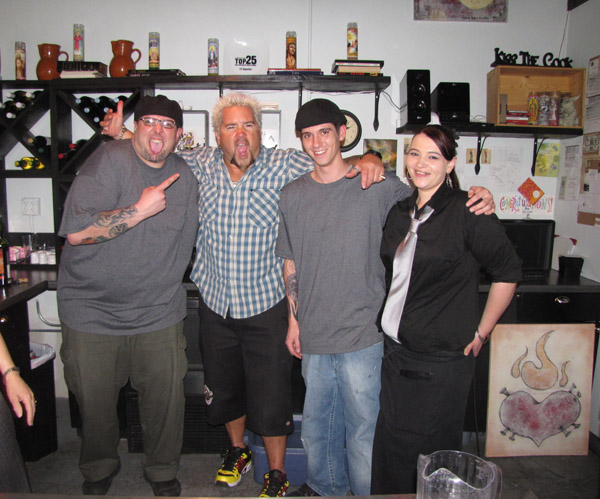 Guy with the 13G Crew… but better. I wanted this shot as a personal keepsake.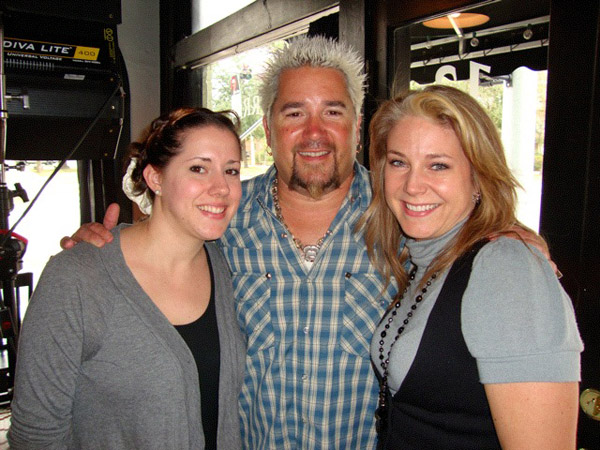 Guy with Chef's wife Kiki and her friend Brittany…
Guy doing the interviews….
Guy doing the same interview… but, well… not blurry… (This is Guy, Cari, and Jodi)
Guy and Cari Vicarious!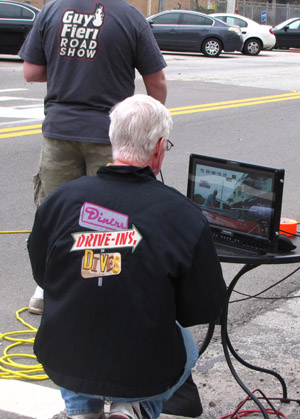 Field Producer Mike Morris… awesome nice guy and cool to work with.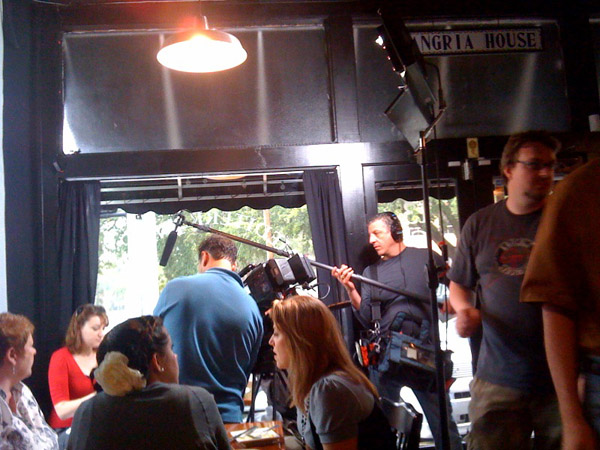 The rest of the film crew. All of them are really cool people and fun to work with.
The car!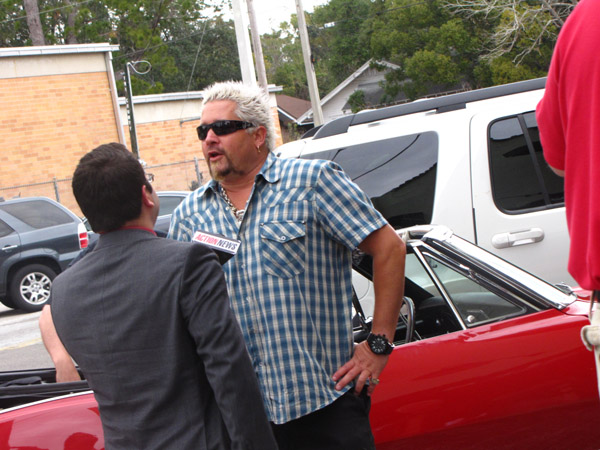 Guy talking to the local media. He really didnt have time to do this.. we were behind schedule, but he did it cuz hes a really nice person.
Thanks to Cari and Nancy for all the pictures… hope you guys had fun.
Now.. on to the words. We worked and shot for a total of 22 hours, almost with no breaks. It was hard work, but honestly, anyone who works in a real kitchen is used to it. The field team for the show were tons of fun to work with. On camera it was all about lighting, correct placement of items, etc etc… off camera it was jokes and good times. I would do it again in a heartbeat.. especially if I got to work with the same field team… Mike and the guys are serious fun.
Guy is actually more funny in person than he comes across on the show. On and off camera its constant jokes, ripping on each other, and just good times. I will tell you this… the man knows cooking and food, without a doubt. When we were talking, there was no TV persona.. it was Chef on Chef.. talking the craft. Hes awesome and I wish him even more success than he already has.
Thanks for the adventure Guy, I wont forget it.