Again… this is just a teaser. As I havent found a cheap cameraman or invested in my own system.
Cajun cured ham!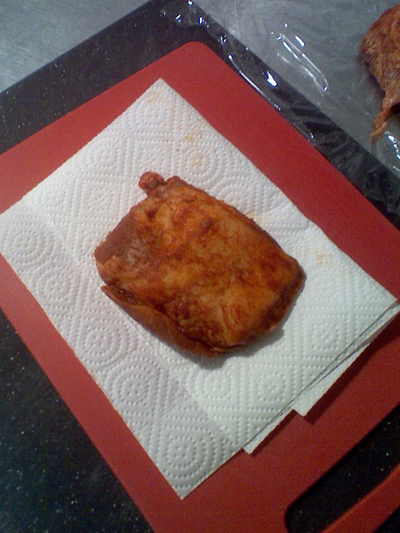 This chunk of pork has been cured for 2 days in a non-reactive container. The cure is a blend of salt (either sea or kosher) and sugar. After the 2 day cure (and constant care during that process) it is washed clean in cool water.
After being washed clean of the cure, it is rubbed with our own special blend of spices. We then let it cure for 3 more days in a non-reactive container. After the 3 days, wipe the meat clean with a DRY paper towel.
The end result will be:
Look at that beautiful cured chunk of pork. If you are brave (as I am) eat it as is, but we recommend a pan sear as one would prepare pancetta. This piece of pork is so yummie.